Small Mudrooms and Pantry Spaces: Sunday Strolls + Scrolls
This Post May Contain Affiliate Links. Please Read Our Disclosure Policy here
Sunday Strolls + Scrolls is a series inspired by the interiors and exterior spaces I fell in love with while scrolling the internet. I particularly enjoy finding spaces and ideas that reflect a sense of sanctuary! I hope this series will feel as relaxing and enjoyable for you as a leisurely walk down a charming street, a peaceful stroll through a garden or finally getting to peek inside a lovely neighborhood home during a Sunday open house.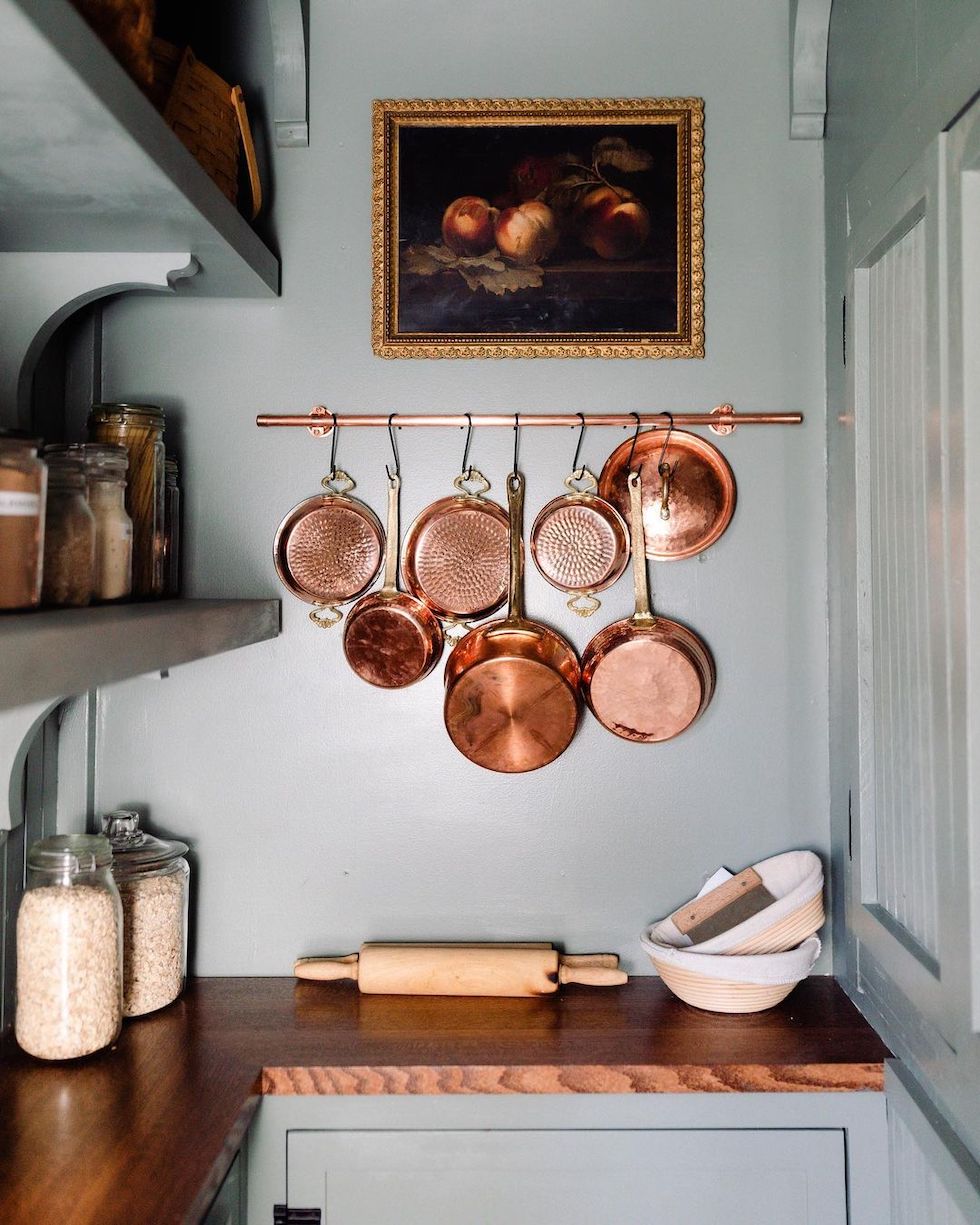 I love small spaces in a home, especially when they are made charming and used to serve a purpose! Today's inspiration comes from some very charming small mudrooms and pantry spaces. Maybe you have a small closet, room or niche in a house that could be transformed into a useful space. Who couldn't use a pantry, mudroom, or a practical extension of a kitchen?
In some homes these practical spaces might have designated large rooms, but I really appreciate the charming and practical use of a smaller footprint. Even a little niche can be made useful and pretty, too.
One of the spaces in our home that will be somewhat impacted by our renovation is our small mudroom. Currently it has a door to the backyard, a small pantry closet, a door to the garage and our small powder room. Including the passage to the kitchen, it has FIVE doorways in that one small space.
With the addition that will be going up for my parents' bedroom, the door to our backyard will be closed off. While we will add a lovely new set of French doors in our kitchen for backyard access, the mudroom will no longer have much natural light. Although it's not ideal to have to remove a door that has windows, a wall in place of a doorway opens up new possibilities for how we can use that space. And I do have some ideas for how we might bring in more light.
I will do a new post on our youth room soon to show you some ideas and what we will have to work with. For now I'm just gathering inspiration, considering what we will do when the door is removed, and what we might decide to do down the road. Stay tuned for more!
For now, I hope you are inspired by the character and storage in these small spaces!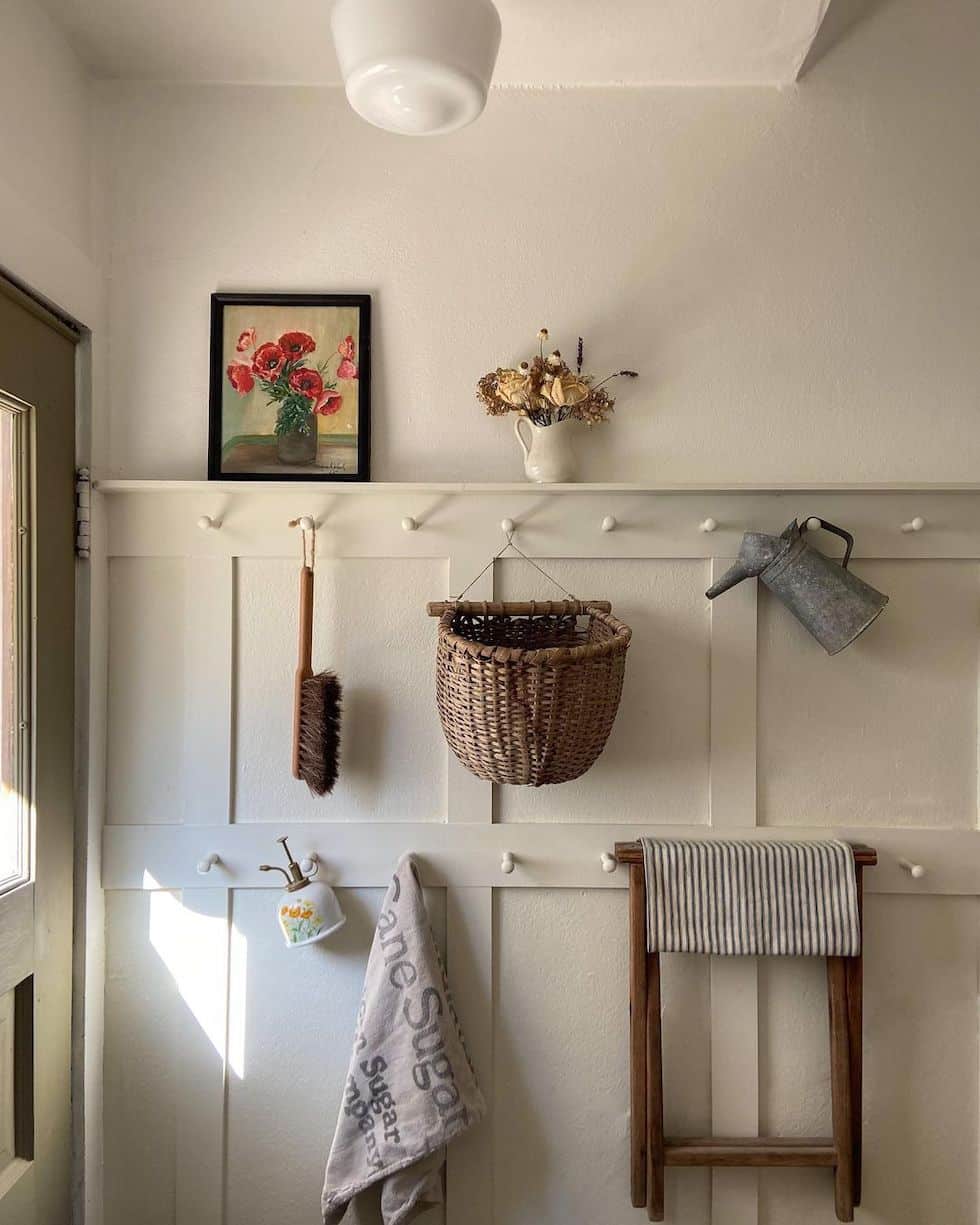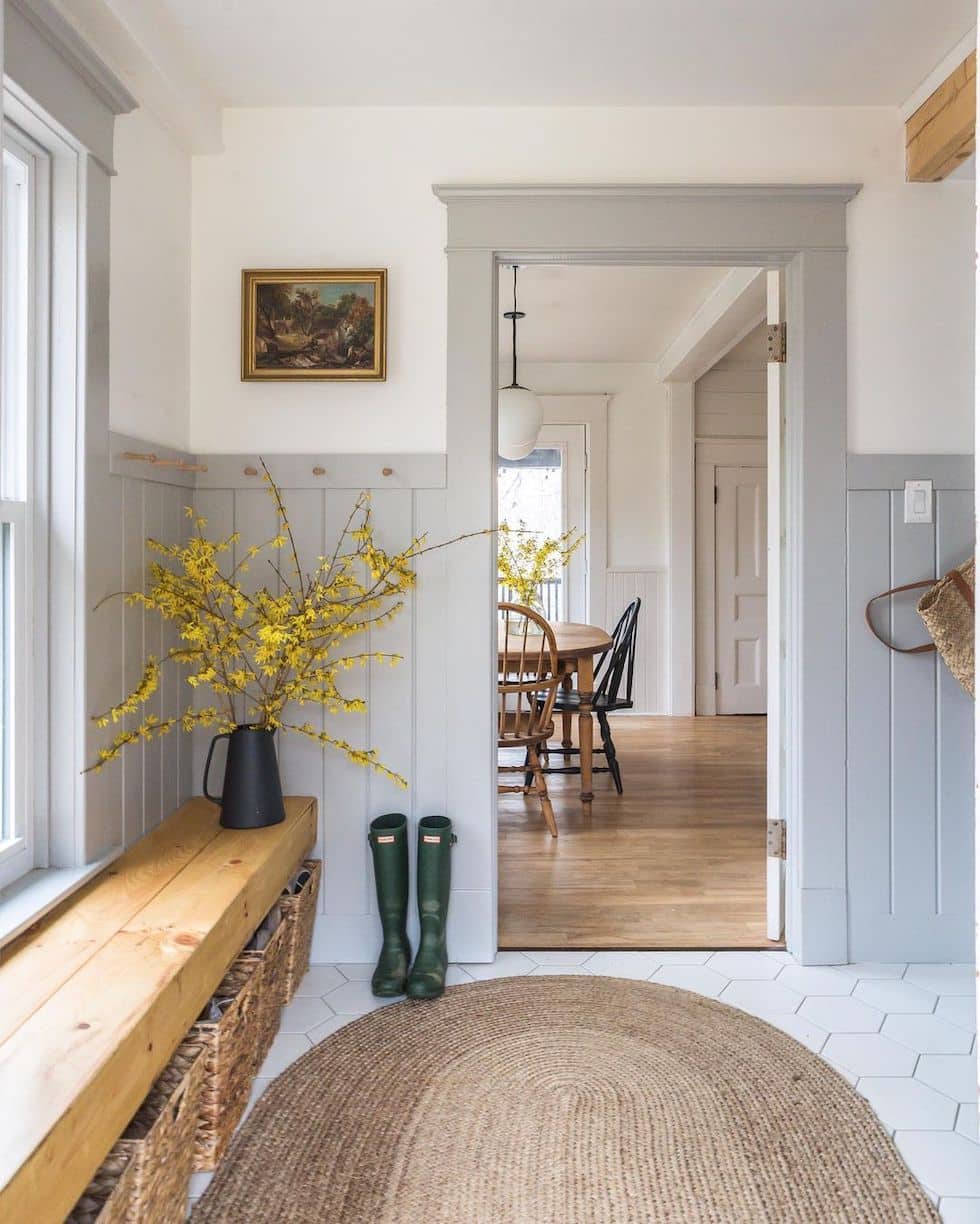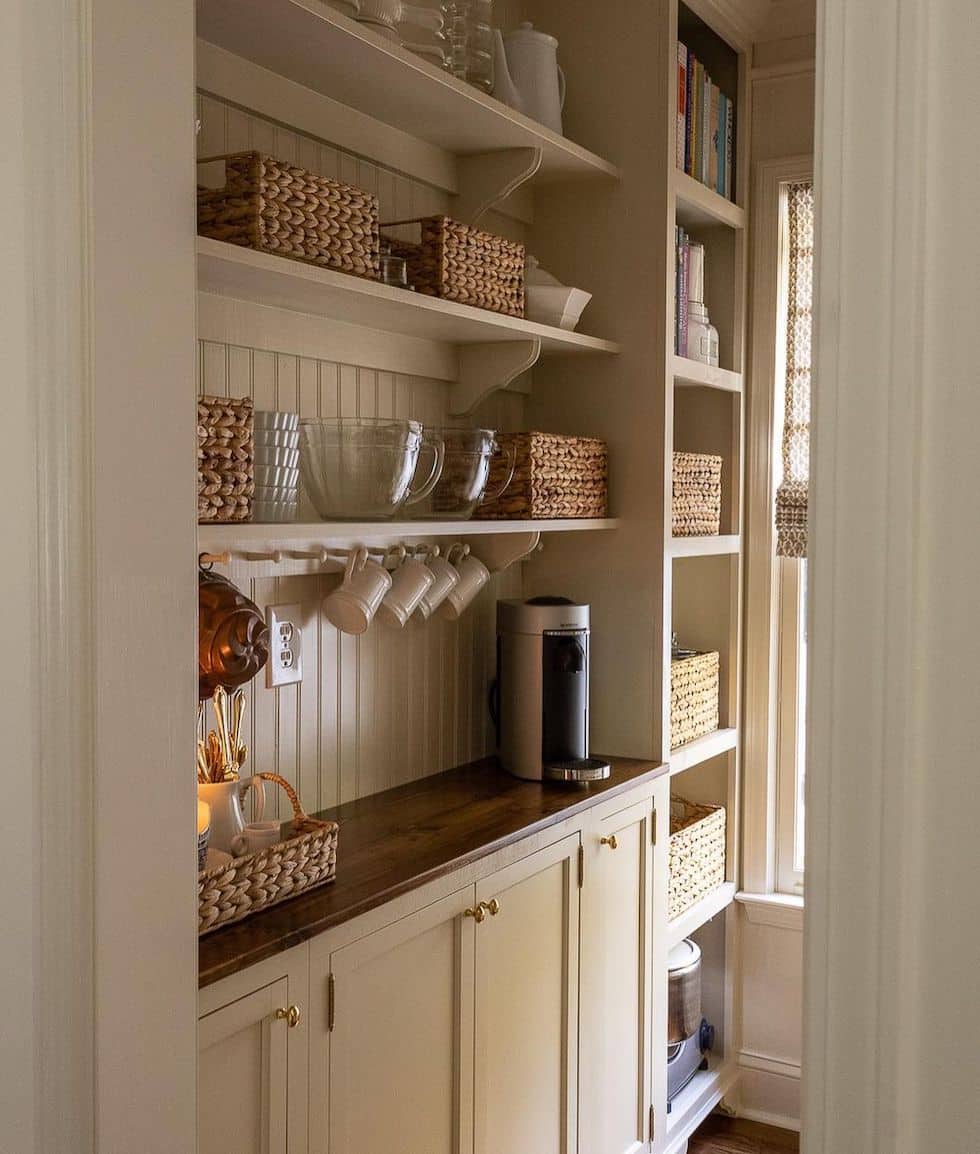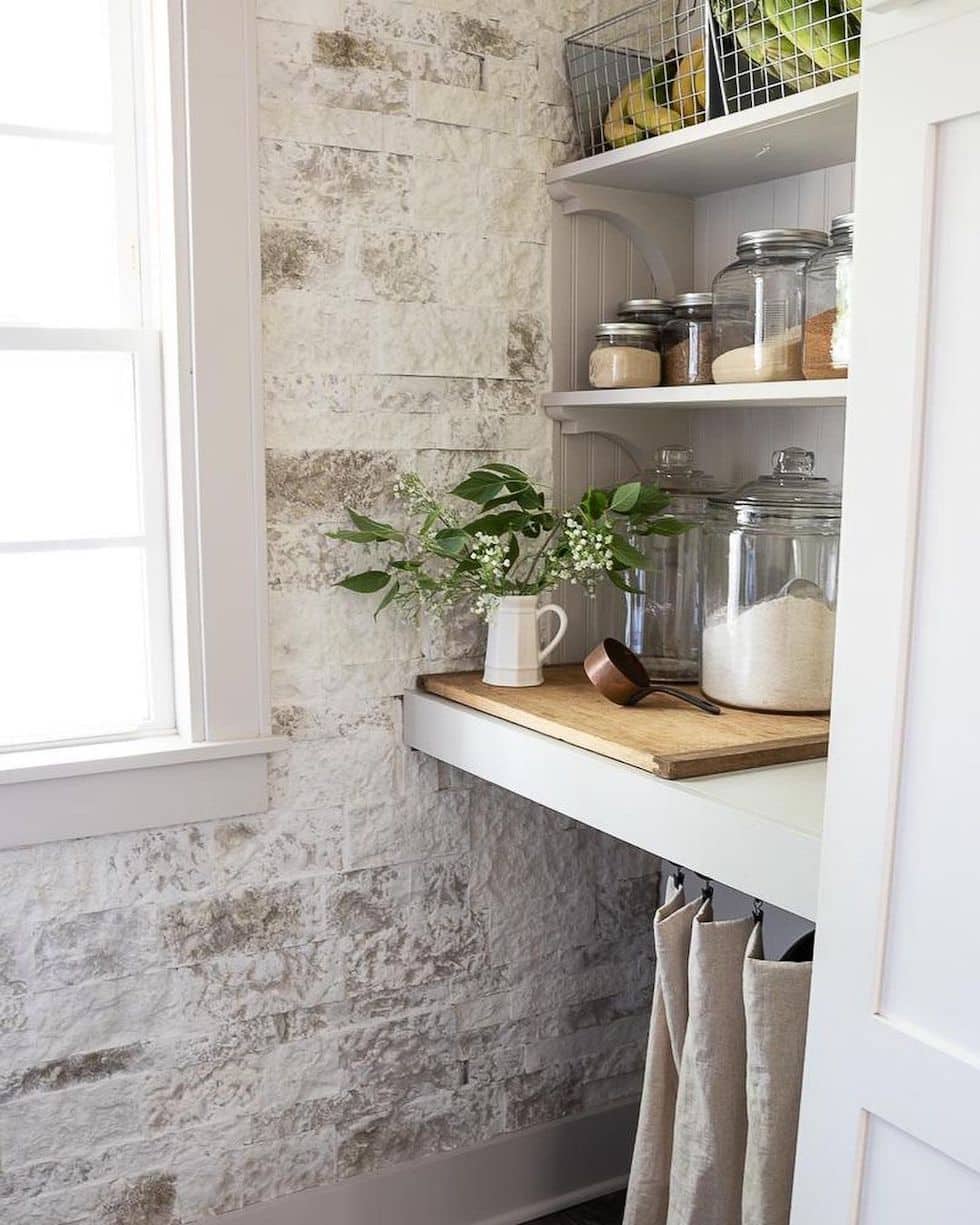 More inspiration on The Inspired Room:
Six Unexpected Ways to Create a Cozy Entry
Mudroom Inspiration Photos
Kitchen Pantry Inspiration: Slide Out Pantry Drawers
How to Decorate When Your Front Door Opens Into Your Living Room
A Cozier Entry (mood board with sources)
DIY: A Freestanding Command Center